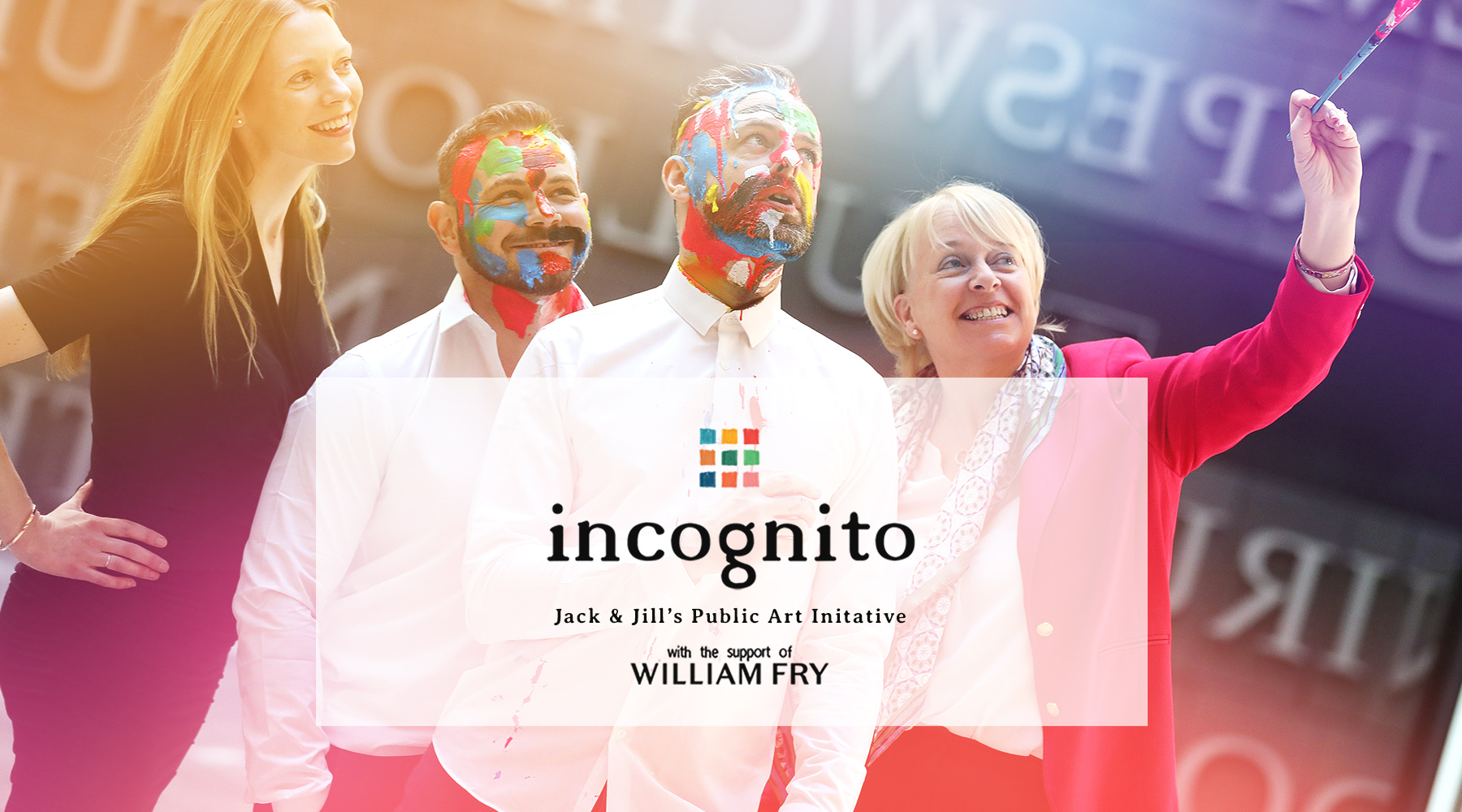 Paul Costelloe, Bono, Maser, Tom Climent, Mick O'Dea, Martin Mooney, Victor Richardson, Ed Miliano, Adrian+Shane, Abigail O'Brien and Peter Curling are among the hundreds of artists contributing work to the secret sale of over 900 original artworks for Jack & Jill this month.
Each of these original art pieces will be sold to the public on a first-come-first-served basis for €50 — the twist is that no one will know the identity of the artist until after they buy the piece. The pieces can be viewed on www.incognito.ie, ahead of the sale days, which take place in the Lavit Gallery Cork on Friday 17th and Saturday 18th May with a preview day taking place on 16th May.
With works by well-known artists valued at many times the sale price, this is an opportunity to find yourself the owner of a collector's dream or simply an artwork that you love. Following the close of the Dublin sale, it has been confirmed that a piece submitted by Bono will be part of the sale in Cork! INCOGNITO, proudly supported by William Fry, was a great success in Dublin in April and is happening in Cork in May. It is the largest art sale in Ireland this year, with an overall total of 2,600 postcard-size pieces of original artworks donated by over 1,000 International artists, including 80 artists from County Cork.
The artwork will be sold on a first come, first served basis and cannot be reserved or paid for in advance.  Sales are in person only, restricted to three per person.  The queue for Incognito Dublin in April started at 4.30am, so we hope Cork will be even earlier!
Now in its third year, the art sale has proven to be a huge success, with last year's sell-out event raising over €95,000 for Jack & Jill. Every €16 raised funds one hour of home nursing care for over 340 children who are under Jack & Jill's wing today; including the 41 families currently receiving care in County Cork. These precious children, with severe neurodevelopmental delay, who may never walk or talk or paint a picture themselves, do better at home with their families supported by the Jack & Jill nursing care service.
The Jack & Jill Children's Foundation is delighted with the continued support for this public arts initiative from William Fry, one of the charity's key corporate partners. William Fry's support of INCOGNITO is just one part of the firm's commitment to the Jack & Jill Children's Foundation. As well as supporting the Foundation through fundraising, volunteering and pro bono activities, William Fry has also pledged to donate €100,000 over a three-year period, which started in 2017.
ENDS
For further information please contact
Emma Scott, FleishmanHillard: T: 01-6188407 / 086 893 6562, E: emma.scott@fleishmaneurope.com
Jean Young, Jack & Jill: T: 086 8218412, E: Jean@jackandjill.ie